As Transformers fans should know, this year marks the 35th anniversary of the theatrical release. The Transformers: The Movie. To celebrate this milestone and the film's slated re-release in theaters this year, Hasbro Pulse will be releasing the entire '80s animated series (6 seasons in total) on its YouTube channel. Starting with Season 1 today, each season will be released weekly each following weekend.
However, if you don't live in the United States (like us) or aren't planning on heading back to the theaters anytime soon to watch a movie, there's also a 4K UHD Blu-ray version that's due out this year. Pre-orders are already available exclusively through Shoutfactory. All pre-orders will include a free lithograph with purchase of Matt Furgerson, while supplies last.
Speaking of The Transformers: The Movie, be sure to check out Hasbro's huge range of toys based on the beloved '80s movie here.
You can now stream the entire 16-episode Season 1 here via the Hasbro Pulse YouTube channel:
The next 5 seasons will be released each week, for the next 5 weekends. Fans will therefore have to wait another 5 weeks before the full series is available. Enjoy the weekly blast of nostalgia!
Advertising
Plus, if you're in the mood for nostalgic '80s cartoons, the original GIJoe animated series was also posted to YouTube last year by Hasbro, along with a few other' 80s favorites such as He-Man and MASK from less official sources, also available for free streaming on YouTube.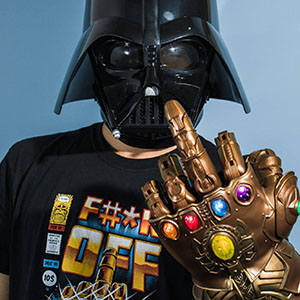 Yonk is a geek lucky enough to have an equally geeky Star Wars fan for a woman, who owns a LEGO Millennium Falcon encased in a glass coffee table as the centerpiece of their home.
---
Leave a Facebook comment below!

---