It looks like we're going to be seeing a lot more anime on Disney+ courtesy of Disney and Nippon TV. So what does this mean for Disney's future in the anime department?
A new era of Japanese flavors for Disney?
X
In a press release published on its website, Nippon TV Holdings has just announced that it has concluded a "strategic cooperation" with the Walt Disney Company. This agreement will apparently cover "content sharing" and "local language co-production". In fact, in a joint statement, the two companies said:
"The collaboration will include the co-production of local language content ranging from drama series, animation to variety shows on Disney Plus for Japanese and global audiences and the availability of both companies' content on their respective platforms."
This practically means that Japanese TV shows will soon start streaming on Disney+. The list of shows not only includes anime series, but also Japanese live-action series. In fact, the first of these live shows to stream on Disney+ will apparently be Young Kindaichi's Files (with Shunsuke Michieda of Japanese boy band Naniwa Danshi), which is the latest live-action drama adaptation of The Kindaichi Case Files manga (with over 100 million copies in circulation, no less) by Yōzaburō Kanari and Seimaru Amagi.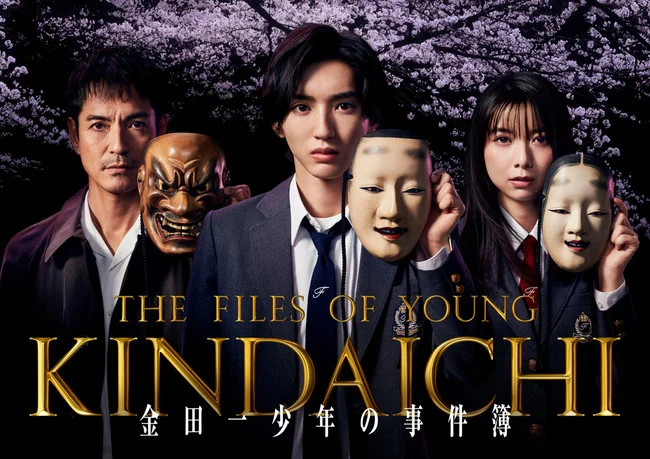 The first episode of Young Kindaichi's Files will air on Nippon TV on Sunday, April 24, 2022. Shortly after this airing, this show will be available on Disney+ for Japanese and global audiences. Unfortunately, Nippon TV does not specify exactly when it will be available on Disney+. I guess the release date will be something that becomes available at a later date. Tune in later if you want to watch this mystery drama.
Star Wars: Visions 2 – A new hope?
This "strategic collaboration" that Disney now has with Nippon TV offers some exciting possibilities for what we might see on Disney+ in the future. Particularly in the anime department. As of this writing, Nippon TV has aired a total of 69 anime series. In addition to anime adaptations of the aforementioned The Kindaichi Case Files, the list includes popular anime series such as Detective Conan, Death threat, InuYasha, my hero academiaand Hunter X Hunter. With this collaboration, it's possible that some or all of these anime series will end up streaming on Disney+ one of these days.
However, their collaboration also offers the possibility of new anime series debuting on Disney+, or even continuations of old anime. And by that I mean Star Wars: Visions. It's not just the first official star wars animated project. This is the first period of anime to air on Disney+. Perhaps this new partnership with Nippon TV could generate enough hype and funds to Star Wars: Visions have a sequel? Maybe even several sets of sequels for its episodes?
Personally, I would be very excited to hear about any star wars Disney animated series. That's just my opinion though. Feel free to agree or disagree with me in the comment section.
Source: Nippon TV Holdings